Music Program
Harvey Memorial UMC is blessed to have a vibrant musical program that spans all genres: from classical to contemporary, from traditional to todays praise songs and everything in between.
Our Choirs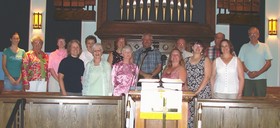 The Grayce Choir(our adult voice choir) is named in loving memory of long-time choir member Grayce Clayton. This group of dedicated singers present weekly anthems and major works during Advent/Christmas, Lent/Easter, and Memorial Day/July 4th.
The style of music is definitely eclectic. We sing traditional and classical as well as contemporary and praise songs with a few anthems based on the popular secular world thrown in. We are occasionally joined by guitar, bass, drums and even banjo! We rehearse on Thursday evenings from 8:00 pm to 9:15 pm in the Newman Chapel. Come join our family. You'll be glad you did!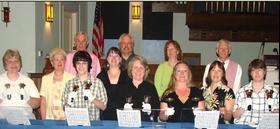 Harvey's Bell Choir is a dedicated ensemble who love to ring the bells. At times we just can't believe the different sounds we can coax out of the bells. The choir presents anthems from September through June and helps enhance the worship experience at the Christmas and Easter services. Just like the Grayce Choir, there is no one style that best describes the music. We'll play anything! Can you count to 8? Do you know your left hand from you right hand? Can you tell the difference between the colors red, blue, green and yellow? Yes? Then come out on Monday evenings from 8:00 pm to 9:00 pm for rehearsal in the church sanctuary.
Tunes and Treats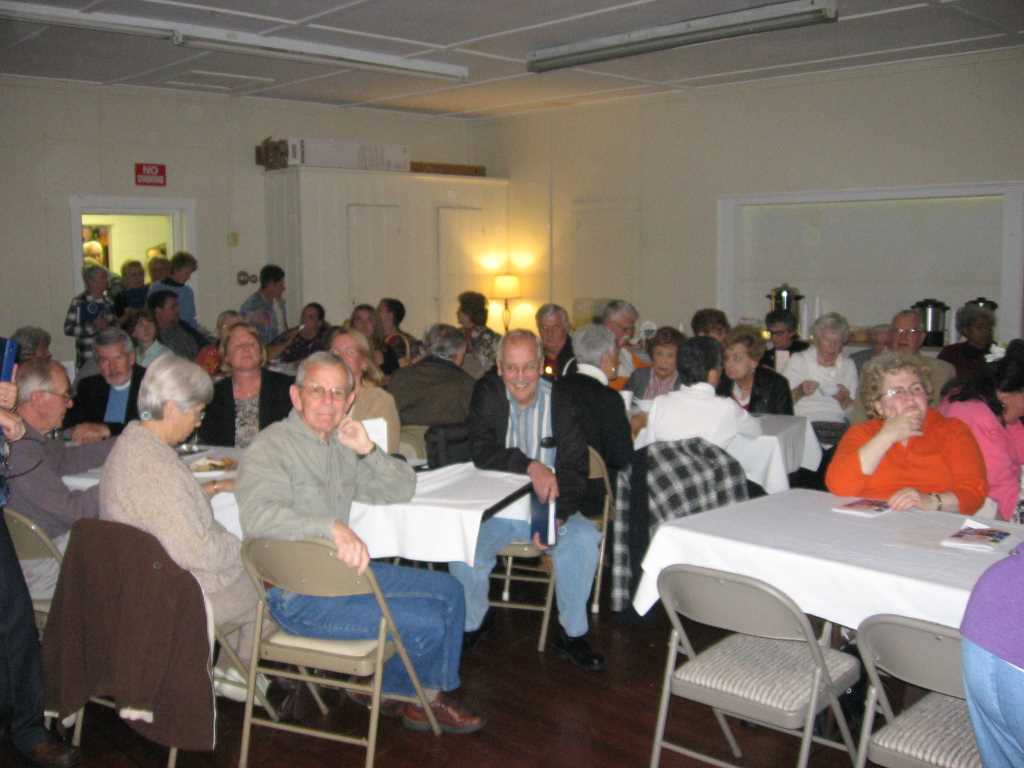 Every two years, the choirs gather and present a FUNdraiser (and yes, we have FUN doing it) called Tunes and Treats. This is an evening filled with laughter, fellowship, elegant desserts (continuously served) and of course, music.
The choirs present some of their best loved anthems as well as some new favorites. Are they just the ordinary, staid, church anthems? Anything but that! Selections have included movie themes, Broadway show tunes, pop and Disney just to name a few.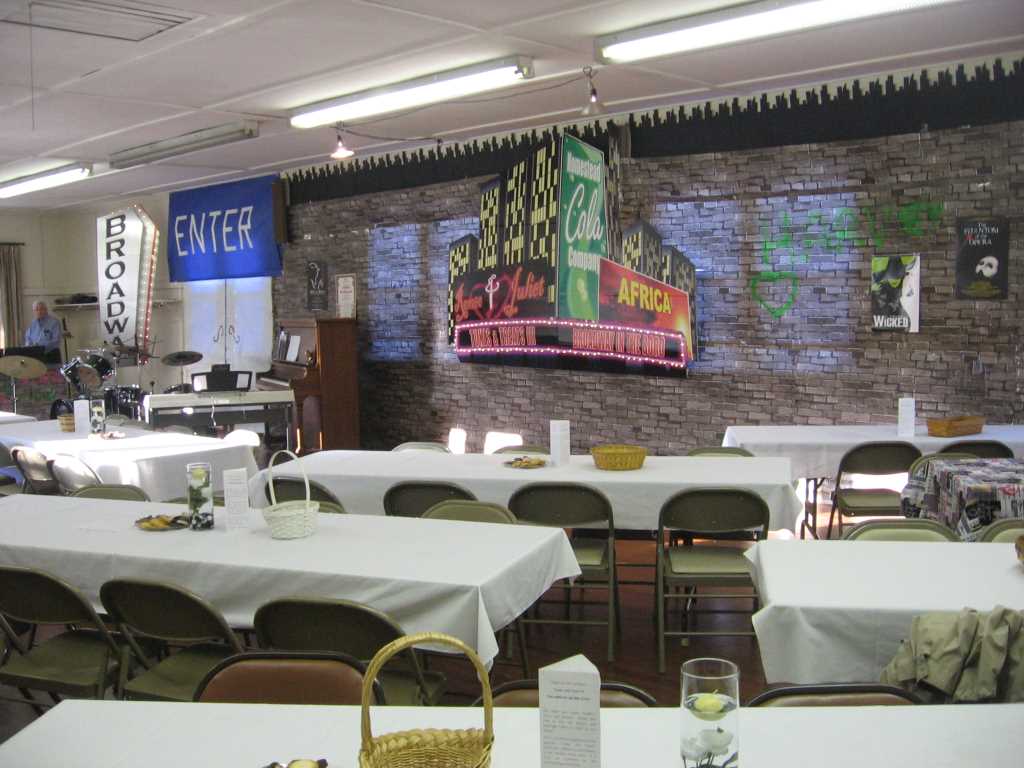 There are soloists from vocal to classical guitar. Drums and bass reverb in the room. Close your eyes and imagine you are at a Broadway theater. The choir members gather sponsors and put on a standing-room only show in the fall to choruses of Bravo! from those attending. You have to experience it to believe it!